THE WHOLE TRUTH executive producer Gary Allen Tucci
He's also my business partner in Heart Break Productionz.
Gary's a self-made man who's been working at physical labor since he was 12 before becoming a captain of industry; he competes in Iron Man events just for fun, but his primary allegiance is to his family - he's a devoted dad and husband.
THE WHOLE TRUTH is his first venture into filmmaking, and his passion for film and the new chapter in his life as an independent film executive producer make him one of the happiest guys you'll meet!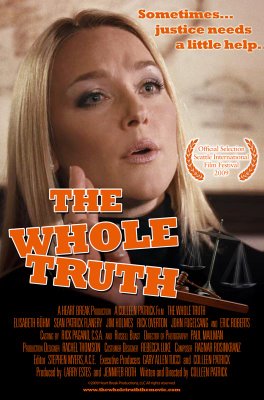 And here is the new poster, thanks to photoshop whiz Josh Garretson, who came to us via photographer Adam Weintraub.
Labels: Adam Weintraub, Gary Allen Tucci executive producer, Josh Garretson, THE WHOLE TRUTH screwball comedy