Are you happy?
Happiness
has been the subject of discussion, research and philosophy throughout history.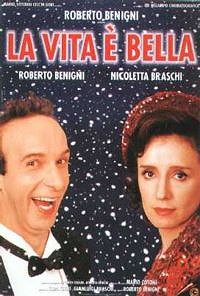 The US is the only nation in the world that defines "
the pursuit of happiness
" as not only a constitutional objective, but an inalienable right for citizens.
Many cultures do not consider happiness a goal in life, let alone a "right," but only something that happens here and there - almost incidentally or coincidentally.
I believe happiness is an attitude we can all achieve - anyone, in any circumstance.
That's precisely the message in
Roberto Benigni's
1997 Academy Award-winning film
Life Is Beautiful (La vita è bella
), which told the story of an Italian Jew helping his son live happily and carefree through the family's concentration camp incarceration during the
holocaust
.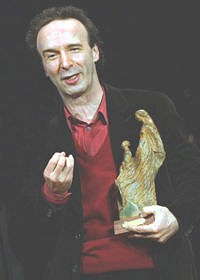 People for whom happiness is a true goal live with the intent to be happy, they pay attention and figure out ways they can help themselves live happily where they are and in their circumstances and they take action, step by step, learning how to be or become happy most of the time.
Starting from a foundation of that desire helps build a lifestyle that develops for them in a positive, spiritual and grounded way.
One place you may want to start is the
University of Pennsylvania's Happiness Project
.
Each of us has a different definition of happiness, just as we have individual understandings of success. In order to become happy, each of us in our own way, we have to declare exactly what happiness is to us, what it means, what it feels and looks like.
Then figure out how to make that dream become a reality. Little bit by little bit.
The most interesting part of the journey for me is that while I've had to work hard to learn how to be happy - I can sit back and enjoy the benefits now.
I recently realized that being happy and positive has been a firm goal, a dream and literal prayer for me since I was quite a young child. And for reasons too many to mention I had to create it on my own.
Which in hindsight I do not mind at all.
And it's all been worth it.
Today I wish for you true happiness - exactly the way you define it and want to live it, with the very people you are happy to surround yourself!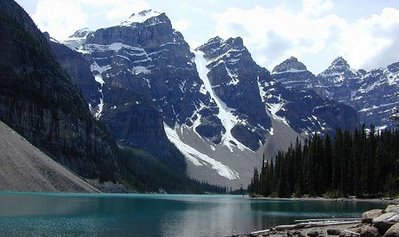 Labels: happiness, holocaust, life is beautiful, positive attitude, roberto benigni