THE WHOLE TRUTH's first signed cast member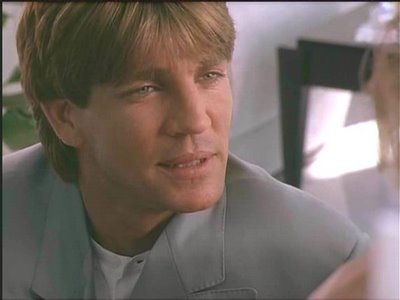 Fresh from his role as mafioso kingpin Salvatore Maroni in
The Dark Knight
, I'm proud - and thrilled - to announce that Academy Award and Golden Globe-nominated
Eric Roberts
is the first actor officially cast in our
Heart Break Productionz
'
The Whole Truth
.
Creatively and personally, Eric is at the top of his game, and will surprise everyone with his performance in our screwball comedy - with a twist!
In fact, you may not even recognize him at first - but his acting will blow you away.
He'll be happy to hear he's a star with audiences of all ages! A teenager we know said she could hardly wait to see Eric in our film! Why? "He's got to be a great actor! He's
Emma Roberts
' (
Nancy Drew
) dad!"
OK, OK.
But Emma comes by her talent and work ethic honestly. Believe me when I say that never before -- and probably after -- has he, or will he, portray anyone like the role he's tackling in The Whole Truth.
The Whole Truth executive producer Gary Tucci and producer Larry Estes are equally excited about Eric joining our cast. I can hardly wait to collaborate with this enthusiastic, accomplished artist.
The camera rolls September 22.
Stay tuned for more news as deals are signed, sealed and great actors delivered!
Labels: a screwball comedy - with a twist, director-writer-co-producer Colleen Patrick, Eric Roberts, executive producer Gary Tucci, Heart Break Productionz, producer Larry Estes, The Whole Truth