DIY food..
Fed up with high priced and tasteless raspberries and tomatoes at grocery stores, I decided to grow my own.
Mind you, I am no foodie nor am I a gardener, so it's going to be a learning experience that hopefully will result in spectacular fruit (remember tomatoes are a fruit, not a vegetable).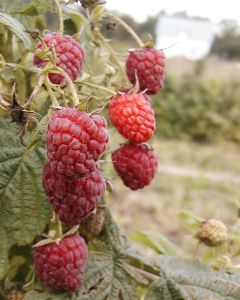 My friend Steve, a remarkable gardener of all things - flowers, fruit, veggies, whatever - was kind enough to give me starter raspberry bushes, and I planted the tomatoes from seeds.
The raspberry bushes went through a transplanting wilting phase but suddenly show all sorts of new sprouts. The process is very exciting. They won't bear fruit until next year, but I shall tend the berry bushes with dedicated diligence since I'm totally insanely crazy about *good* raspberries.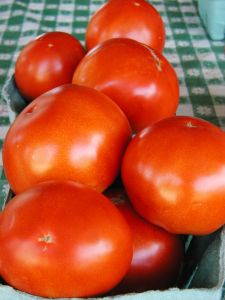 The tomatoes popped through the earth this morning for the first time -- in a few weeks, I'll have to thin the plants so each has enough space to grow independently and then flourish.
<-- wishful thinking!
I'm actually considering growing more of my food so I can figure out how to create great veggies and fruit that are out of this world delicious and oh, so reasonably priced.
But, as every athlete says in his or her interview, I'm taking it one plant at a time. I've just got what I have to grow in front of me and I'll do everything I can to have a winning crop!
Labels: home grown fruit and vegetables, raspberries, tomatoes