Meet the terrific cast of The Herbalist
So, Monday night was a smash hit - the actor's reading of our feature script, The Herbalist, received a lengthy standing ovation, and the actors deserved it.
One audience member (non show-biz type .. we call them "earthlings") said she had not seen so many truly gifted actors at the same time on a stage before. I could only smile with pride.
A Seattle snowstorm subverted an SRO crowd at the Theatre Off Jackson, but many terrific, attentive people still showed up, despite the threat of even more snow - which mercifully never materialized. Khanh Doan, the spirit of the story, narrated. Those aware of her talent and skills were not at all surprised; others were amazed by her astute interpretation thorughout the performance - not to mention her vocal stamina.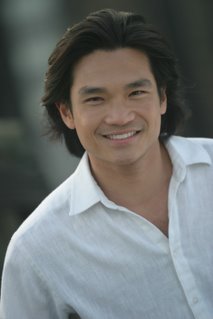 Heland Lee portrayed dynamic Detective Si Hing - an original character for the stage and screen, embodying the best of the old and the best of the new in Chinese and Western culture, much like Bruce Lee affected the world.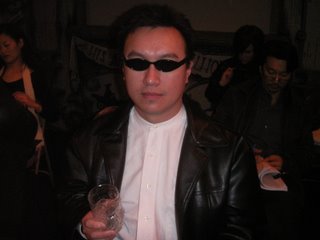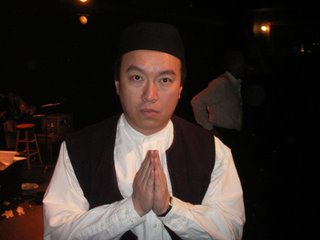 Above, the outstanding Owen Yen portrays the evil and destructive Big Boss, also known as Bai Lo (Big Brother), who exploits his community's weaknesses to maintain power and wealth.
And on the right, Owen plays The Herbalist, Uncle Ho, the healing, positive force in the community. A humble man, his power is deceptive because in Chinese medicine, healers empower patirents to heal themselves.
Throughout the evening, Owen traded costumes at least 15 times. It made sense to have Owen play both roles - although he is one of the few actors with the chops to play two such different characters throughout a long performance - because The Herbalist symbolizes "good medicine," and of course Big Boss symbolizes "bad medicine." If I direct the film, I'd cast a single actor to play both roles as well, but not announce who it would be so the audience would not know until the end of the film.
Needless to say, Buddha and Ho Tai were on set to lend their spiritual authenticity to the performance. Rub Ho Tai's tummy for prosperity and luck; rub his head for knowledge and wisdom!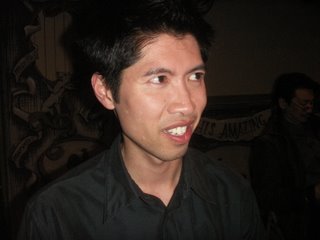 Only work with the sensational Henry Mark if you're prepared for this bandit actor to steal every scene he's in. Henry portrayed characters ranging from angelic to psychopathic, nailing each beat, nailing every word of dialogue.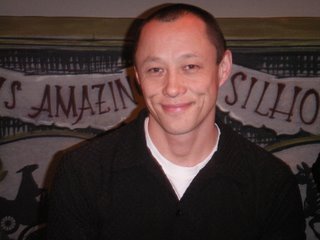 Andy Chan made all the women swoon over his brilliant British accent. It's real - he portrayed a forensic scientist as his main character. Others he played needed an American sound, so he manufactured that as well.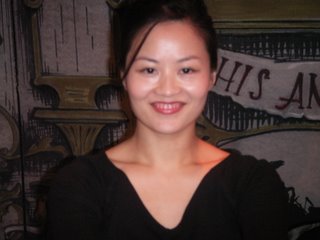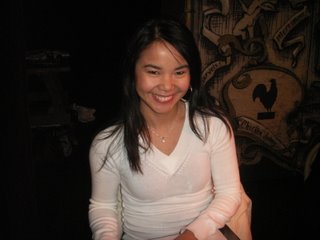 Above, multi-talented Kiki Yeung played the sly Shin, who revealed a stunning surprise at the end of the script; Chau Luu was the feisty Ginger - whose life was turned around thanks to the good work of Si Hing.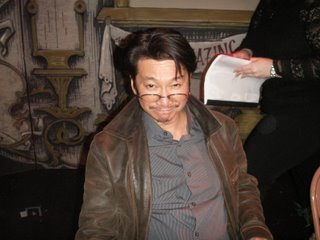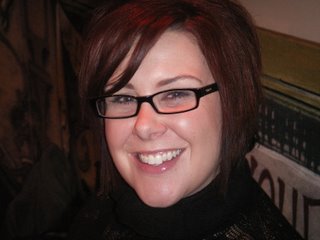 Toan Le portrayed the tough Louie and the unconscious Mr. Lau! Normally soft-spoken actor Karie Gonia blew all her friends away as she stepped into the role of a tough-talking, kickass prosecutor who made sure the bad guys got their comeuppance!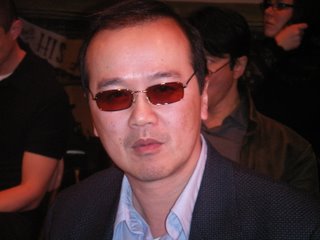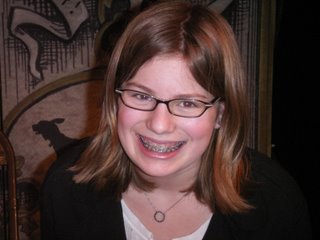 OK, I won't call multi-faceted actor Allen Go a ham. Rather, I'll just say that we couldn't take our eyes off every character he played when he performed. 12 year old actress Elena Becker played a youngster drawn into a nasty situation; she kept up with all her older colleagues and handled the mature situations with which she was surrounded very well.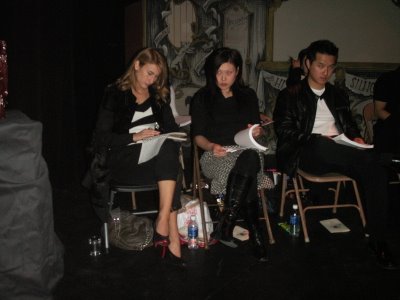 From the left, newcomer Stephanie Hage portrays the seductive Donna with her hair down; EMT Lydia with her hair back; the remarkable Connie Chang played a number of significant characters - each with a different accent: she nailed them all. Another bandit actor! Handsome Phil Chin played a wide range of emotions as the coming of age character, addicted gambler Willie Chu.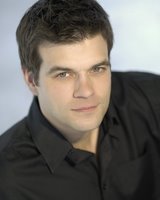 Borrowed from his current film, in which he portrays serial killer Ted Bundy, Ryan Cooper assisted me with the rehearsal and played several distinct characters in the performance.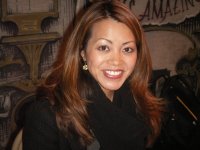 Maureen Francisco used every prop imaginable for the characters she played. We definitely could not miss her when she stepped up to each scene!
A long question and answer session followed. We received a lot of warm appreciation for what the script said and showed, as well as some insightful notes from a discerning audience.
The audience was told why we had everyone sign nondisclosure forms - the (unmentionable) premise is expected to have a long life of several sequels.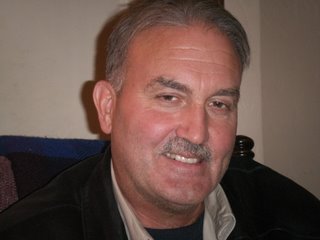 I'll finish the rewrite in the next couple weeks - between several writing projects, coaching, preparing for the possibility of competing in a national singing competition, yadda yadda yadda.
Executive Producer Chris Koruga is already talking to those in a position to finance it, so the prognosis is good! (High fives!!)
Labels: The Herbalist staged reading performance cast, Theatre Off Jackson