OK, this could be a problem...
A few days ago, a group of us were location scouting for The Lonely Goatherd (the new feature we're making).
We were up in the snowy mountains, passing farms on our way to and from (one of which we might use for the main goat farm scenes).
At one point, Location Manager Doug Dumas pulled over so I could take pictures of some snow-capped mountains to consider.
As I stepped out of the shotgun passenger seat, "someone" saw an animal behind the farm's fence where we stopped and asked, "Isn't that a goat?"
Now, I'm not going to point fingers at anyone, because it could have been Aaron Heinzen, my assistant, Rachel Thomson, our Production Designer, or Alexis Arnold, our Unit Production Manager.
I have far more class and communications/relationship acumen to say the name out loud.
Because to actually identify the person (Aaron) would make him- or her, of course, look uninformed about the very subject we are filming over the course of a number of weeks during the shoot.
I looked at the animal and couldn't believe my eyes.
"It's a sheep," I said, starting to close my door.
"REALLY? Is it really?" came a chorus from within the van.
"No. That's a goat," insisted *someone* inside.
"Trust me, it's a sheep," I repeated, opening my door to do so.
I closed the door to take my photographs, returning to hear the continuing discussion about whether the animal was a sheep or a goat.
It was a sheep. With a beard.
So, for all my filmmaking colleagues working on The Lonely Goatherd and more who may need to learn the distinction:
Here is a goat.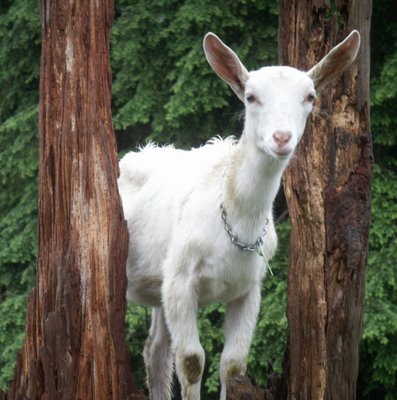 To hear goat sounds, click here

Here are some sheep. thanks to http://sheep.com.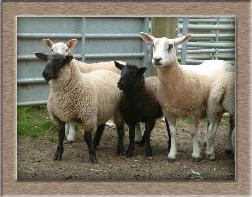 And how a sheep sounds:

http://www.sheep.com/sounds/baasheep1.wav

The greatest difference, of course, is that you do not count goats to fall asleep.
Labels: the difference between a goat and a sheep, The Lonely Goatherd