Massive Polar Bear habitat melts away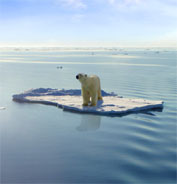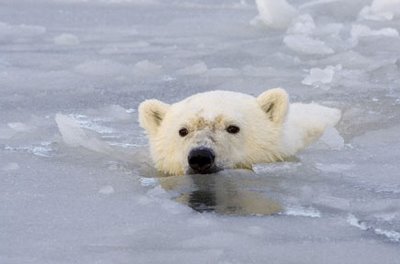 First, thanks to the
National Resources Defense Council
for these photos.
Over the weekend the
Associated Press
reported that tens of thousands of miles of ice melted yesterday (Sunday, August 9) away from the Arctic Ocean because of the extraordinarily warm summer temperatures.
The AP says scientists viewing the habitat disintegration from satellite photos, are deeply concerned by the extraordinarily large ice regions, habitat to numerous species, disappearing in such monumental quantities so quickly.
For the complete story and scientific data, read AP reporter Charles J. Hanley's report
here
.
Labels: Associated Press, endangered Polar Bears, global climate crisis, massive chunks melt from Arctic Ocean, National Resources Defense Council, reporter Charles J. Hanley