TWT Friars Club Comedy Film Festival schedule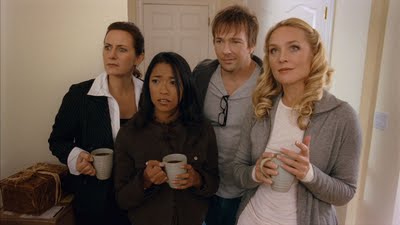 L-R:
Kristina Lilley
, Pisay Pao, Sean Patrick Flanery,
Elisabeth Röhm
.
We just received notice that
THE WHOLE TRUTH
will play Saturday, September 26, 3 p.m. at the Paley Center for Media (25 W 52nd St.) for the
Friars Club Comedy Film Festival
.
It's a short festival, only four days (Thursday, Sept. 24-Sunday Sept. 27), with films playing in just three venues, so we appear to be in carefully selected company.
The full schedule of films playing have not yet been posted, but the opening night film is the premiere of
A SERIOUS MAN
, the Coen Brothers' new comedy.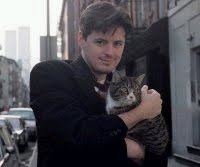 I'll be there all four days, attending as many screenings as possible, networking and hanging out with John Fugelsang ("Prosecutor Jordan Smith" in TWT; he's also a TV and radio personality, actor, stand up comic and writer), other filmmakers, actors, performers, distributors, celebrities who show up and comedy writers. The Friars Club Comedy Film Festival advisory board is a who's who of comedy and TV personalities - they should be dropping by!
This is a photo of John and one of his New York City fans.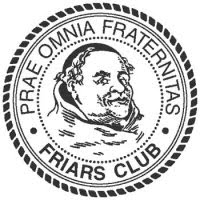 The Friars Club
has been America's comedy central for more than 100 years - most people know it from their famous "roast" dinners of celebrities.
They are establishing this film festival because they believe too many great comedies are overlooked when it comes to major awards selection. Very kewl for us.
Most importantly, the Friars prevent mirth control, protecting our right of
laughter
.
The freedom to laugh at ourselves, the privileged and those in power is the canary in the coal mine of democracy - a freedom Friars Club members take very seriously.
They want us to feel free to sing those canary songs and create works that make us fall over giggling, guffawing, howling, roaring, chuckling, cracking up, chortling, rolling in the aisles, snickering and snorting liquid through our nose!
Labels: Elisabeth Röhm, Friars Club Comedy Film Festival, Kristina Lilley, Pisay Pao, producer-writer-director Colleen Patrick, Sean Patrick Flanery, The Whole Truth comedy feature film