Happy Birthday to me!
While I have a full day of celebrating planned on The Big Day - Sunday: a 90-minute massage, attending the play
39 Steps
matinee(British-hilarious), topped off with a sumptuous dinner.
Until then I'll just bask in the quotes about
THE WHOLE TRUTH
written by Paul Ginsberg, who attended the Friars Club Comedy Film Festival screening.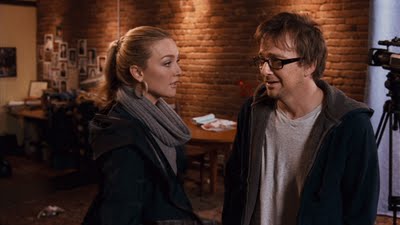 He's a long-time FBI consultant/professional expert witness. After 1,700 trials, this is what he has to say about our film:
"This is hysterical, and the funniest part is ..... a lot of it is true ! ! !"
"The Whole Truth is definitely a scream. Over the years I've seen lots of it in real courtrooms."
"I think 'Send in the Clowns' was written after watching some of my 1,700 trials.
The Whole Truth
is a tribute to the judges, clerks and court reporters. They will love it.'
"After 35 years of trials, I have seen much of this movie in real life. This is great, and should be required viewing for all lawyers. Funny."
"Order in the court ? No way. This is much more fun."
"The verdict is in - her hands." That is, Angela's hands - portrayed by Elisabeth Röhm in the film.
After reviews like Paul's, we may well be back in the Big Apple for more screenings soon!
Labels: Elisabeth Röhm, Friars Club Comedy Film Festival, New York City, Paul Ginsberg, The Whole Truth comedy feature film