These Horses are SAFE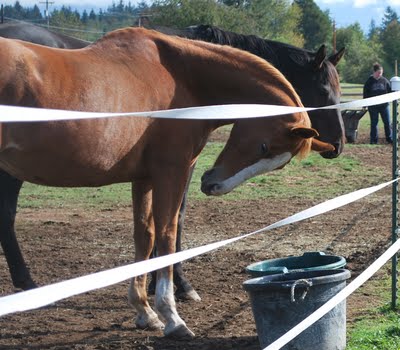 Helping care for horses at the
SAFE
horse rescue ranch north of Seattle is an activity for which I volunteer. Life is complex and frustrating these days, so spending time with Amber, Rhythm, Lexi, Bucky, Lola, Aiden and the other residents (most in search of a new home) is just what I need.
Cleaning out stalls and paddocks and clearing fields of poop; grooming, socializing (or whatever you call hanging out, chatting and petting them), and doing other chores to make their lives easier is rewarding for me and all the other folks who share our time with horses who have been saved from abuse, slaughter, neglect and starvation.
Jaime Taft is our leader - her family's acreage is where recovering horses call home.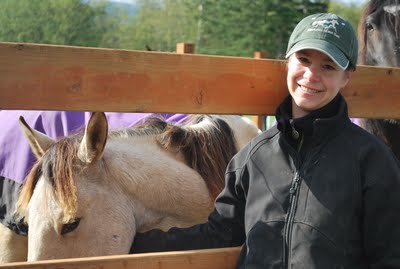 The steeds come to SAFE at all ages, in all sizes, from all breeds and with all sorts of psychological and physical challenges. Cruel and inhumane treatment is countered with a healthy, clean, spacious environment and loving attention from dozens of people who have a genuine affection for these animals.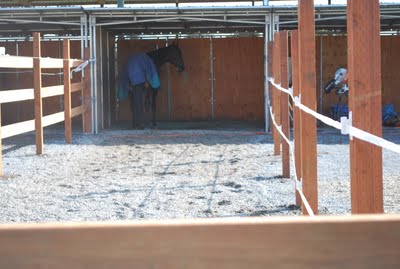 Not all come from difficult backgrounds - some have been surrendered by owners who can no longer properly care for them. Most are preferred breeds, like thoroughbreds and quarter horses.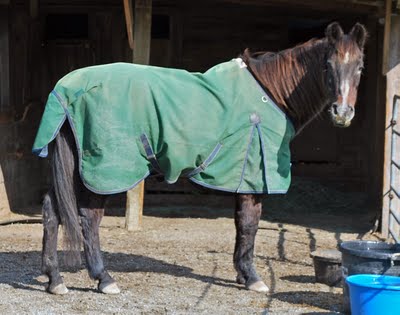 Many of us volunteers love to be around horses; personally I think it's good for the soul to be around these magnificent creatures. Many volunteers would love to own their own horse, and in fact several of those who have the land to support them end up adopting a horse they've found to be special.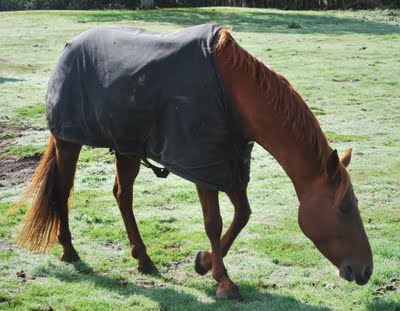 If you're interested in joining in the fun - rain or shine - of caring for them, newbies must attend an orientation, where you'll learn how to properly care for horses in general and the residents in particular. It doesn't matter how much or how little background you have with horses, but be prepared for an enlightening education if you don't have much knowledge.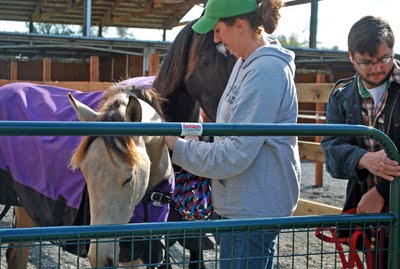 These animals need care, not sympathy, and they are BIG, so it's important to learn how to deal with them in a practical and kind way; to be their leader so they are socialized properly to live happily with their new families.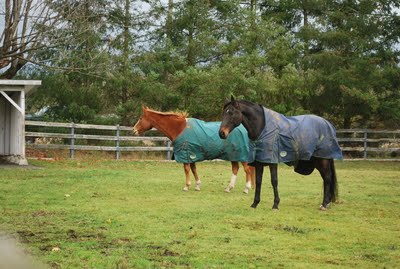 People who wish to adopt are carefully screened and educated if that is required; all SAFE donations go directly to care for the horses, their grounds and housing.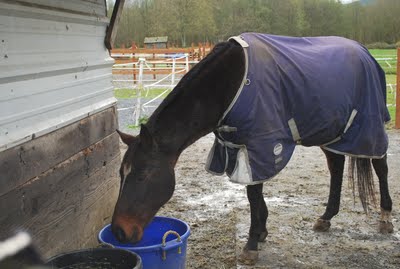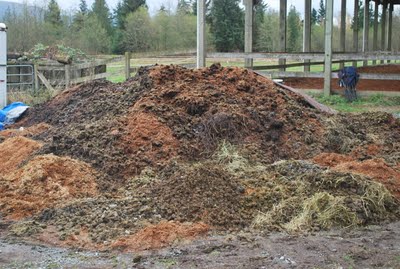 This is a good day's work .. a massive pile of horse maneur - great for gardens!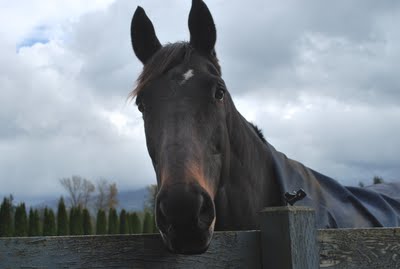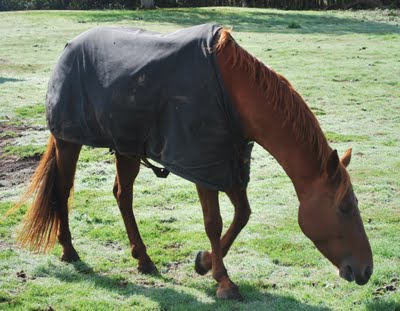 The time we volunteer depends on our schedules. Some of us are there just a couple hours a month, some a couple hours a week. We're all needed to pitch in, no matter how much or how little we can contribute.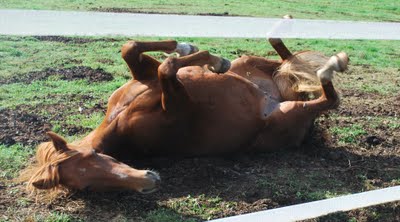 "Sometimes you just gotta scratch an itch. It's way more fun to roll in the mud and field gunk after I've been groomed. Lookee all those humans staring at me with their mouths open, holding brushes and combs and stuff.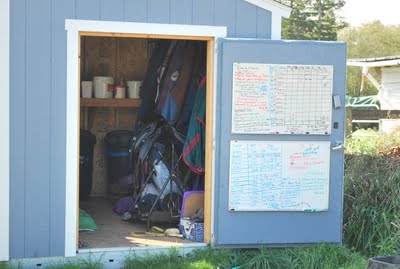 "
The all important tack house.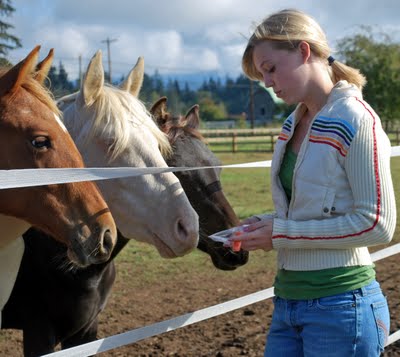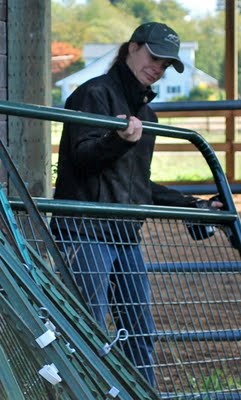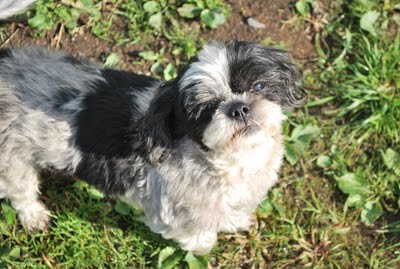 Every horse ranch needs a cute dog.
All photos by Colleen Patrick, 2009.
Labels: horse rescue, Jaime Taft, SAFE, SAFE horse rescue, Save A Forgotten Equine, volunteer care for horses