Great art belongs to everyone -
Thank you,
Beverly "Bubbles" Sills
for a life dedicated to love.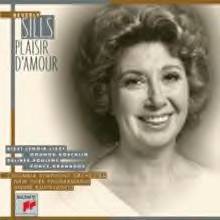 Love of family and friends, music, opera and mostly for expanding your audiences to include people from every background - enriching the lives of everyone you touched, who heard you sing, or who enjoyed the benefits of your leadership of the arts community.
Thanks to recordings, video and film, your voice and influence will never be silenced. The choir of angels will be thrilled with the addition of your brilliant coloratura soprano voice.
Your life was one of joy, extraordinary talent, success and personal challenges you met with ultimate grace. Rest in peace.
Labels: Beverly Sills